Forbidden Foods


What not to feed your rats.

The following should never be given to rats:


| | |
| --- | --- |
| Never Give | Why Not |
| Blue cheese | Contains toxic mold. |
| Licorice | Contains a suspected neurotoxin. |
| Raw dry beans and peanuts | Contains anti-nutrients that destroy vitamin A and enzymes needed to digest protein and starches, and causes red blood cells to clump. Note: the peanuts that you buy in stores are almost always roasted so are okay.... frozen beans from veggie mixes are okay because they've been precooked. |
| Raw sweet potato | Contains cyanide-forming compounds. |
| Raw red cabbage and brussel sprouts | Contains an anti-nutrient that destroys thiamin. |
| Raw artichokes | Inhibit protein digestion. |
| Green bananas | Inhibits starch-digesting enzymes. |
| Green potato skin and eyes | Contains solanine, a toxin. |
| Wild insects | Can carry internal parasites and diseases. |
| Raw bulk tofu | Can contain bacteria, packaged tofu is safe. |
| Orange juice | Forbidden for male rats only, d-limonene in the skin oil, which gets into the orange juice during squeezing, can cause kidney damage and kidney cancer due to a protein that only male rats have in their kidneys. Pieces of the orange fruit are okay if you wash the orange-skin oil off of it after peeling it. |
| Raw onion | Can lead to anemia and an upset stomach. |
Foods that should be fed with caution:


| | |
| --- | --- |
| Caution | Why |
| Carbonated drinks | Rats can't burp. |
| Chocolate | It contains stimulants that can lead to heart failure or neurological poisoning in high quantities. A bit of chocolate is okay and can actually temporarily alleviate respiratory distress. |
| Peanut butter | This can cause choking in rats. If you want to give your rats some, mix it with jam or something liquid to make it less sticky. |
| Avocados | These are high in fat and are a good treat to feed rats that are in need of "beefing up" (make sure the fruit is ripe). However, the pit, rind, skin and leaves of avocados are toxic. The part of the fruit in contact with the pit has a higher concentration of toxins. |
| Dried corn | It can have high levels of fungal contaminates which can lead to liver cancer. A little fresh corn is fine. |
Note:

Powered by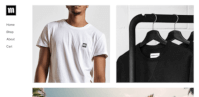 Create your own unique website with customizable templates.